Another spring themed link up!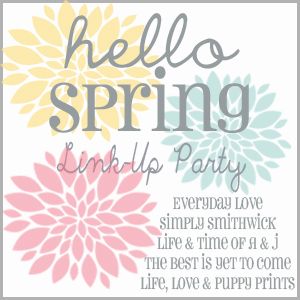 Today is Spring DIY - I am by no means a crafty person and am fully amazed at some people out there who have not only such amazing ideas but can actually execute them as well!!
There are however a few small things I am hoping to be able to do this spring.
Last year I just used sticks for my garden markers (boring). This year I am hoping to have something that looks a little bit nicer.
I think the river rocks in a wooden frame to rinse your feet is such a great idea! I am barefoot in the backyard tons and always need to rinse my feet without them getting dirty again.
The first picture is the idea to start your seedlings in Keurig cups. We go through a ton of these so this will be a great way to reuse them.
The second one is a makeshift greenhouse. I know we have a few clear plastic totes sitting around this would be perfect for.
This looks like something I may actually be able to do :)
This seems like such a unique use for used bottles.
Do you DIY? Are you more of admirer from a distance like me? Any big projects planned?